23 April
We haven't been to many shows lately. But if we go, we go to a nice and big show like WDS or the European Dogshow in Paris!
It was a great "creme de la creme show" with exhibitors from all over Europe, a good entry of 160 Labs and breed specialist judges.
We went there with our tricolore American team: Sheldon, Chuck and newby Logan :)
It was the first show for our Logan (check him out on the youngsters page). 1st in Minor Puppy Male.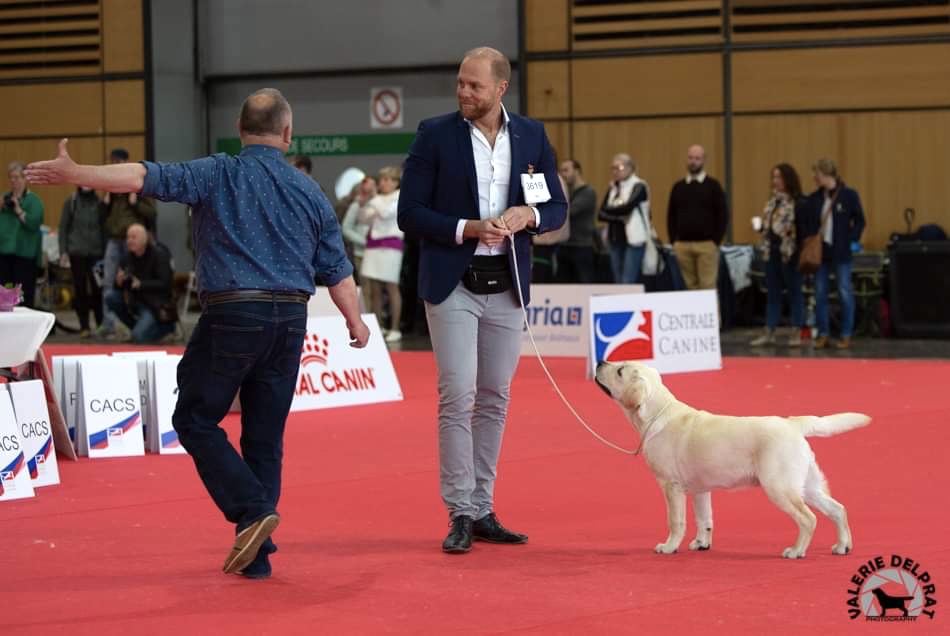 Our Chuck did well too, getting a 4th in Intermediate males. It was a quality class. Chuck was one of the only 2 chocolate males who got a placement at this show.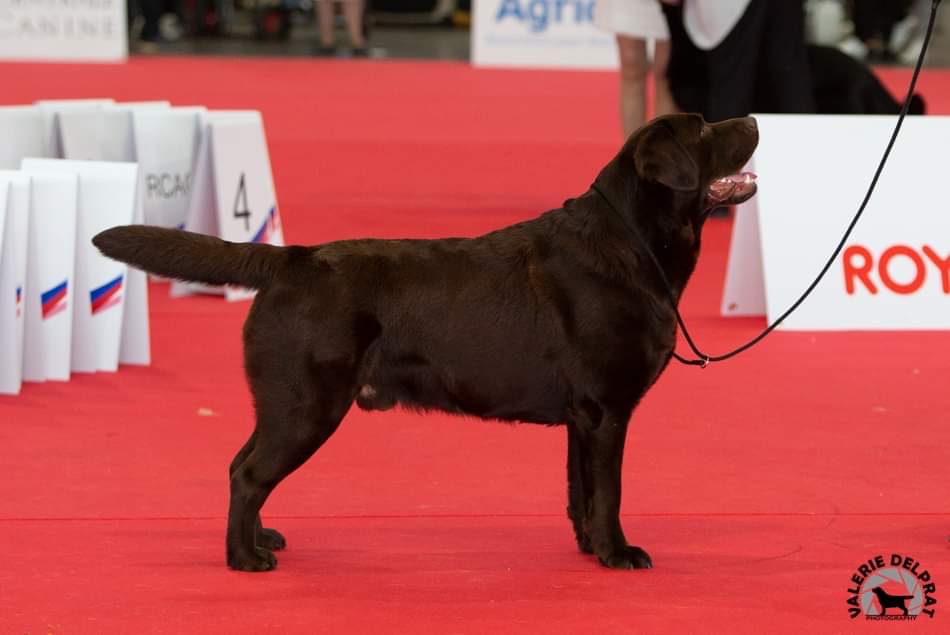 But it was Sheldon who rocked the ring and was star of the day.
He won a quality Openclass and went on the win the CAC + CACIB + European Winner '22 + BOB!!!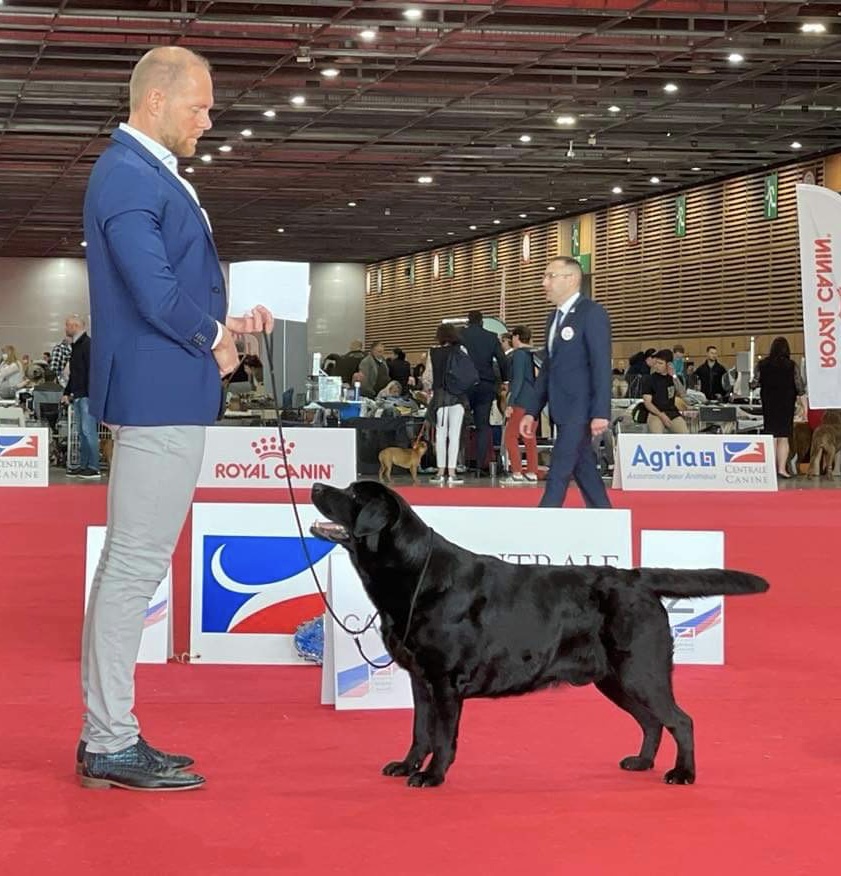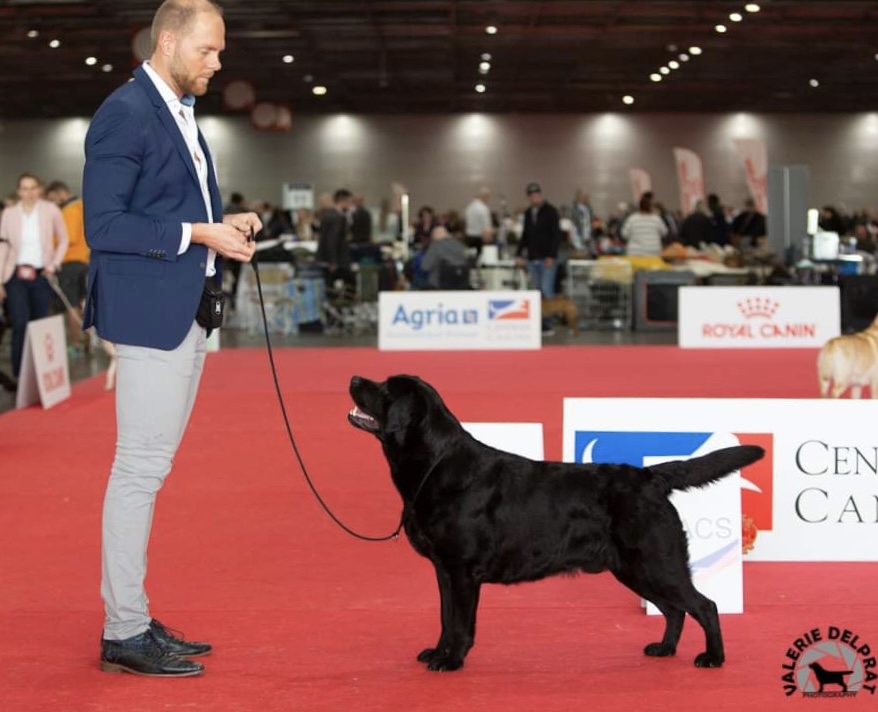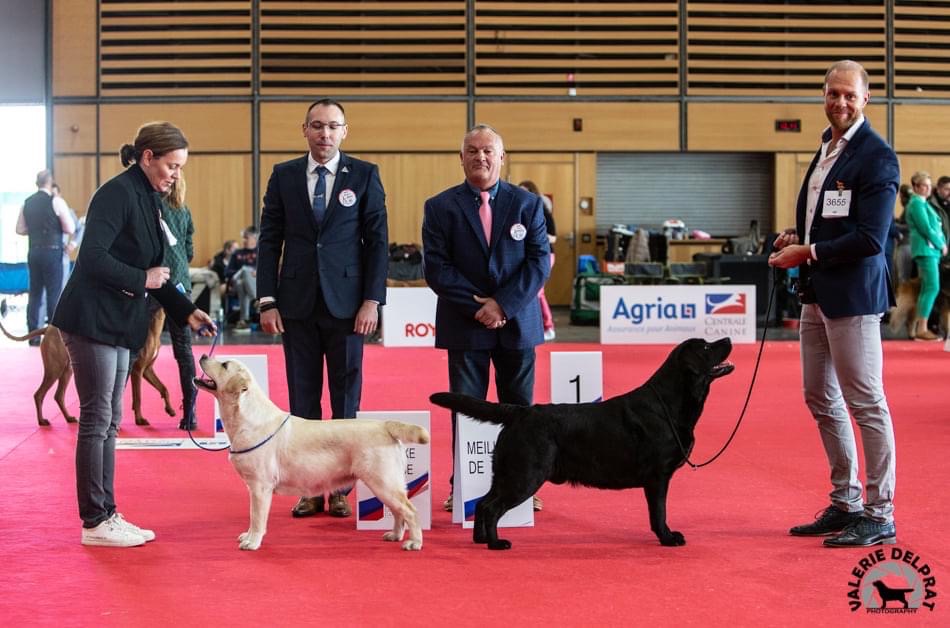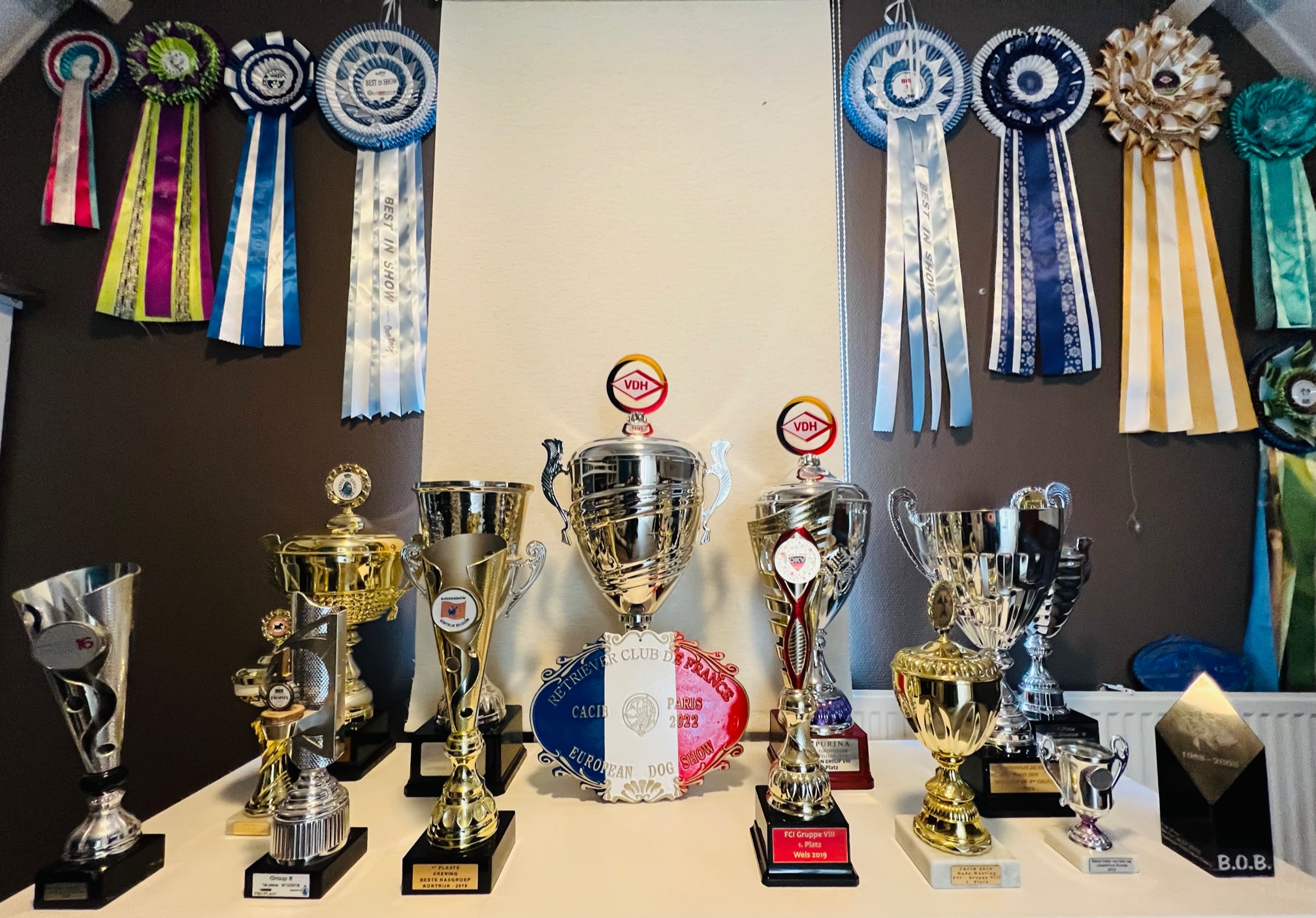 Huge thanks to the judge Mr.Lammens for this honor!

15 & 16 November
What to do when your dog is sort of "finished" in Europe? Right! Show him in the States!
We loved this whole experience with Fitch. Big Specialties with 180 entered Labs, high quality dogs and SO many people we finally got to meet.
Fitch has a huge fanbase over there and they were all rooting for him. We're proud of our boy going RWD!!!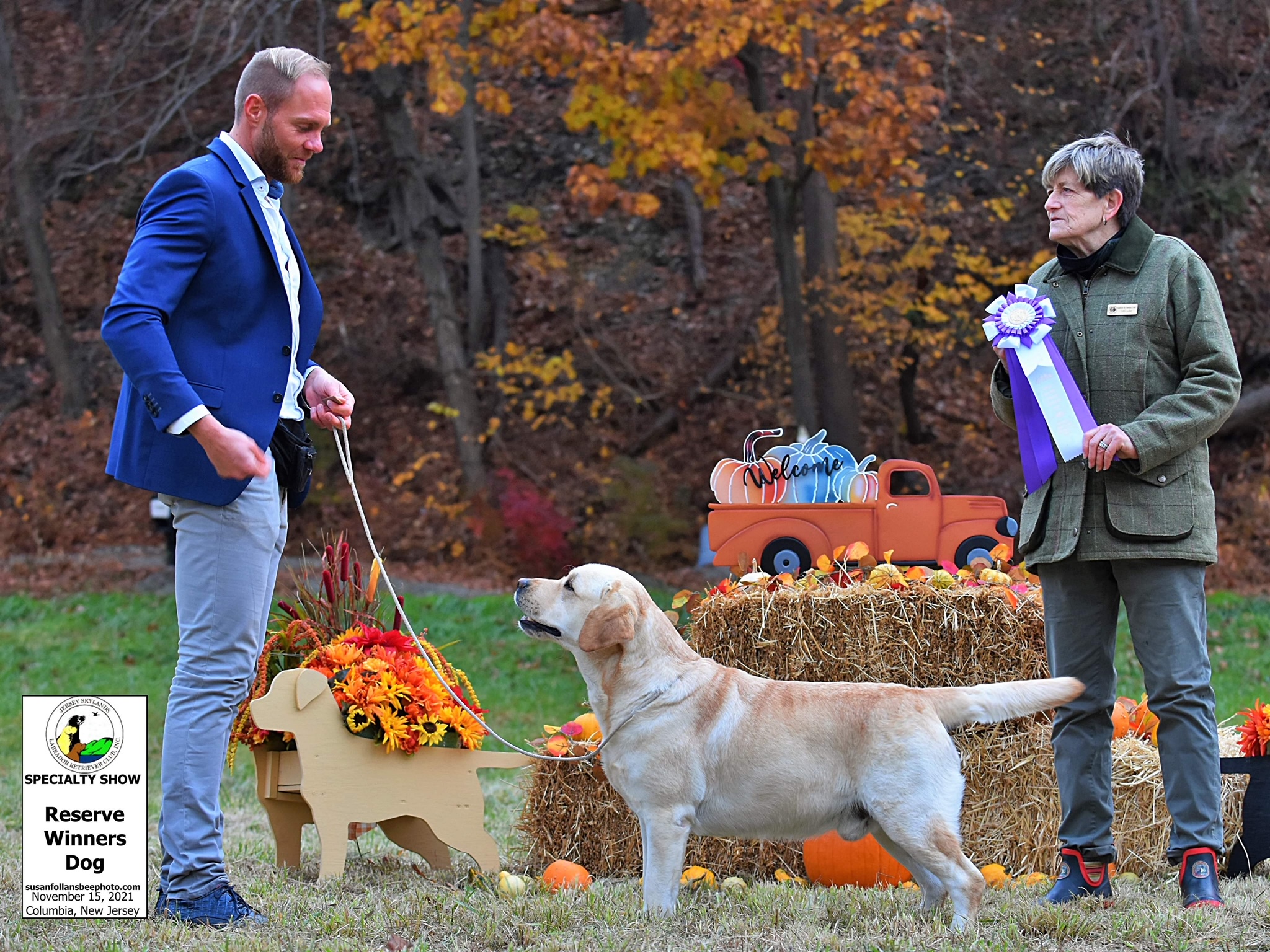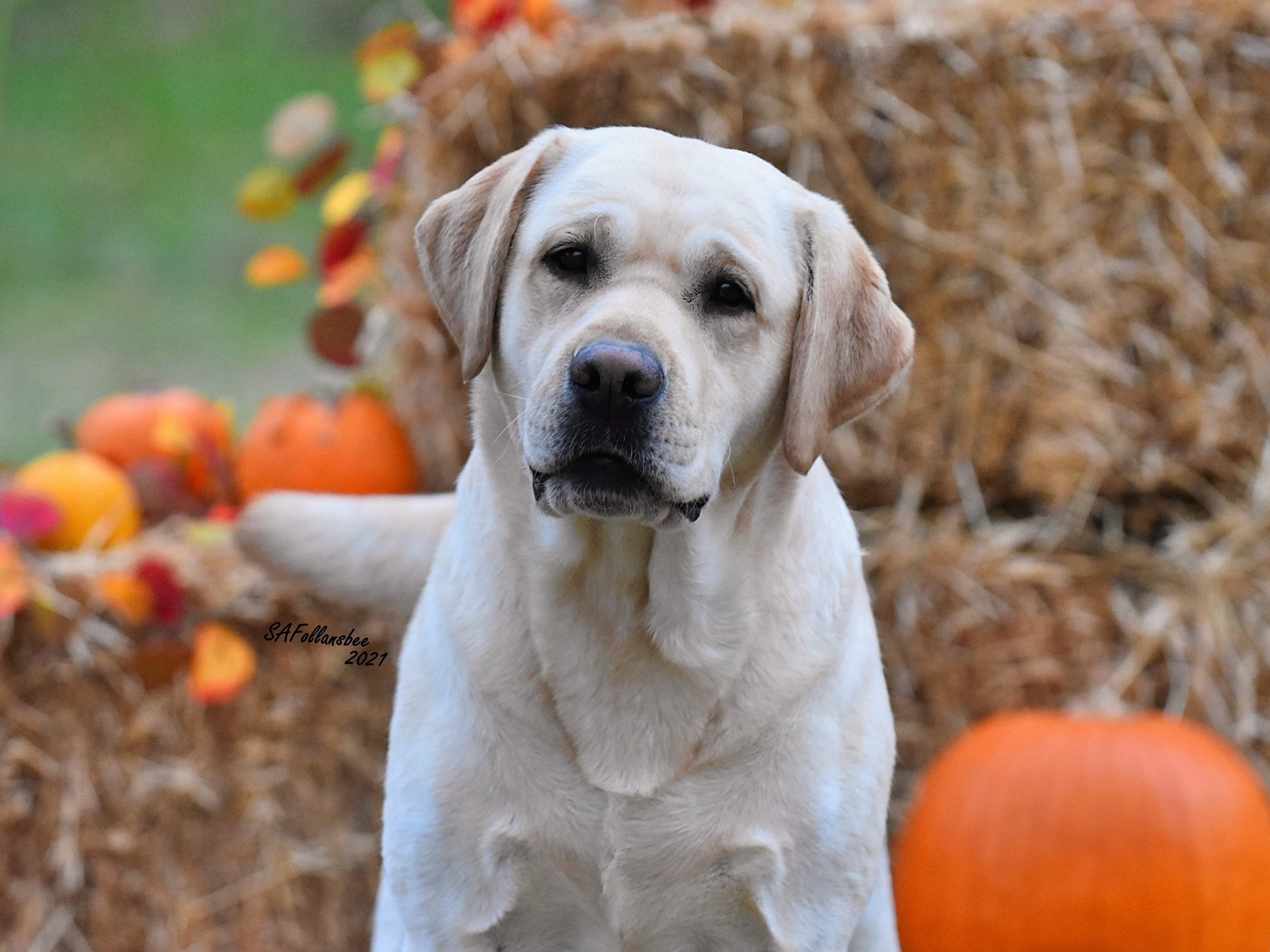 6 & 7 November
Another spectacular weekend, including a brand new Dutch Champion: Woefdram's American McDreamy!
All the way from Sweden he came for the double show in Bleiswijk. He won 1st in Open + CAC/CACIB which made him a Dutch Champion!
In the end, he also won BOB and Group1, judged by Mrs.Adrichem Boogaert-Kwint!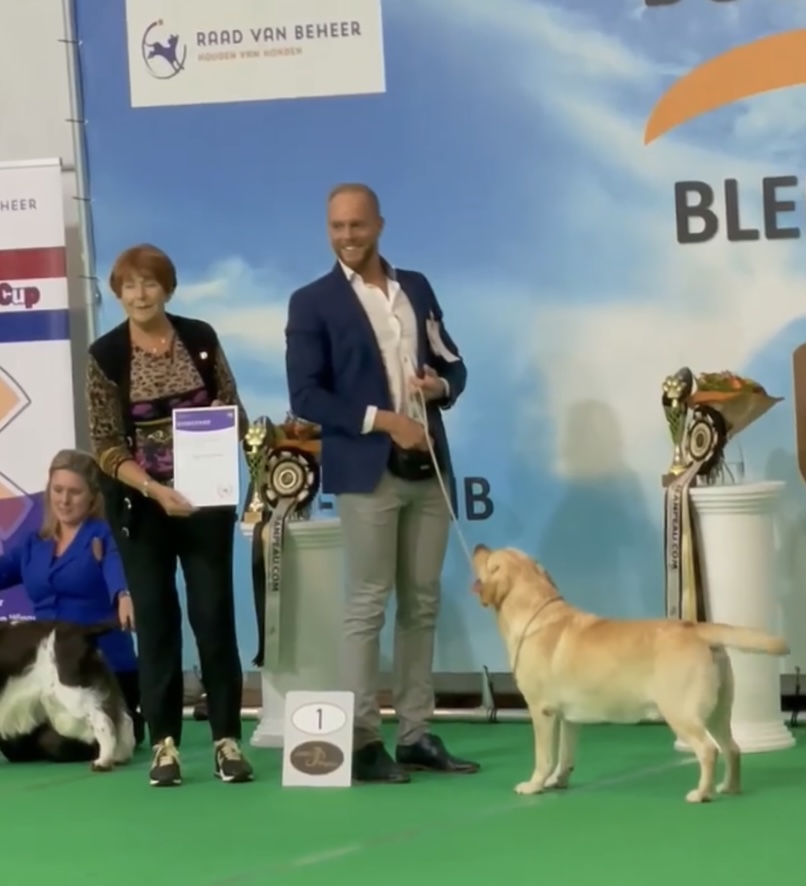 Just when you think it can't get any better...
Mac won 1st in Open + CAC/CACIB + BOB on Sunday again. Labs were judged by Mrs.Andersson from Sweden.
Later on Mac won the Group (judged by Mr.Andersson) and he went all the way to Res.Best in Show (judged by Mr.Doedijns) out of 1500 dogs!!!
What a way to finish his Dutch Championship! :)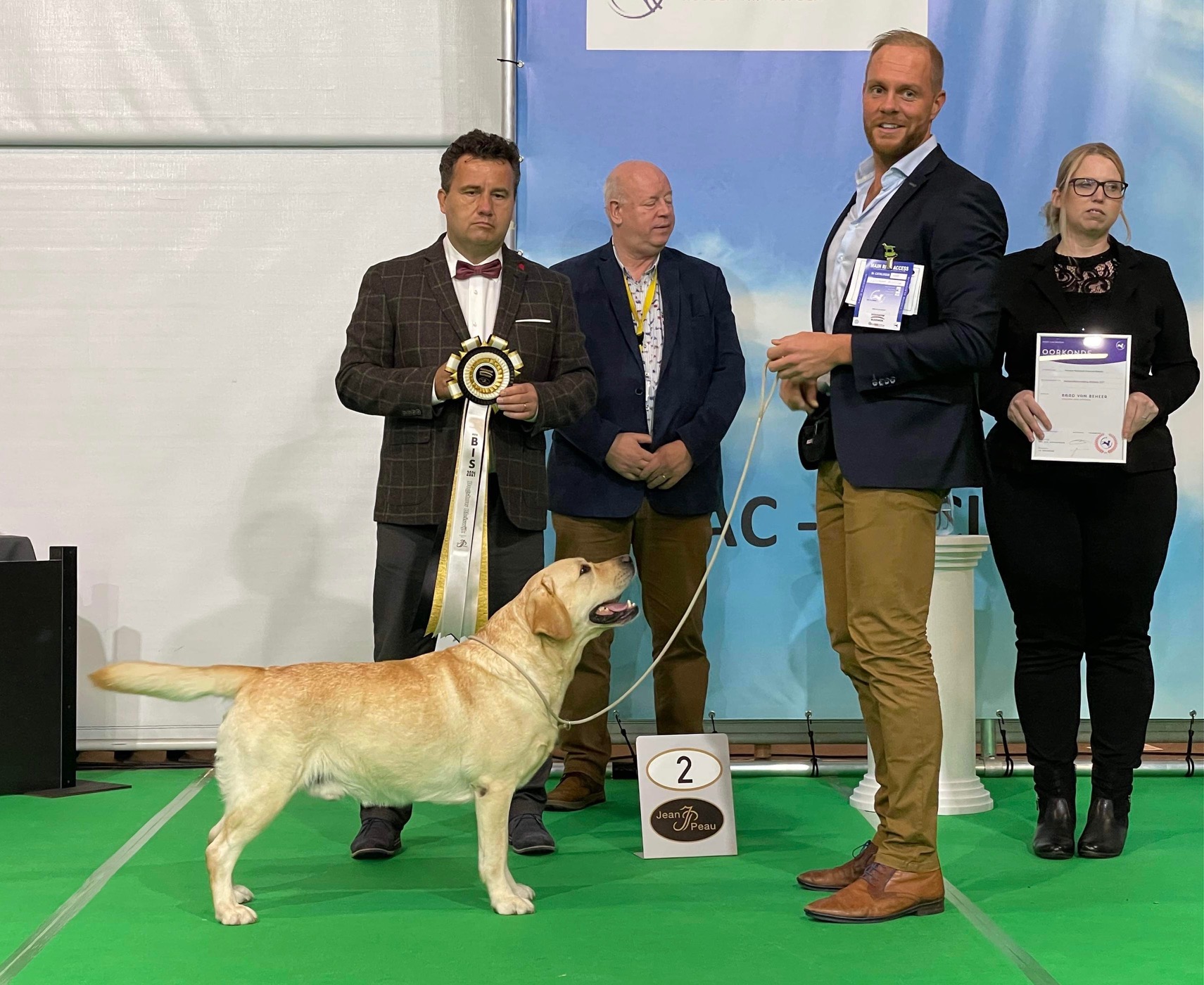 22/23/24 October
Spectacular show weekend!
Friday, Bundessieger Show in Gelsenkirchen, Mr.Sauge (N) judging Labs
Chuck 3rd in Junior
Sheldon 1st in Open + 2 VDH CAC's + LCD CAC + Best Male + CACIB + BOB + Bundessieger 2021 + Crufts Qualification!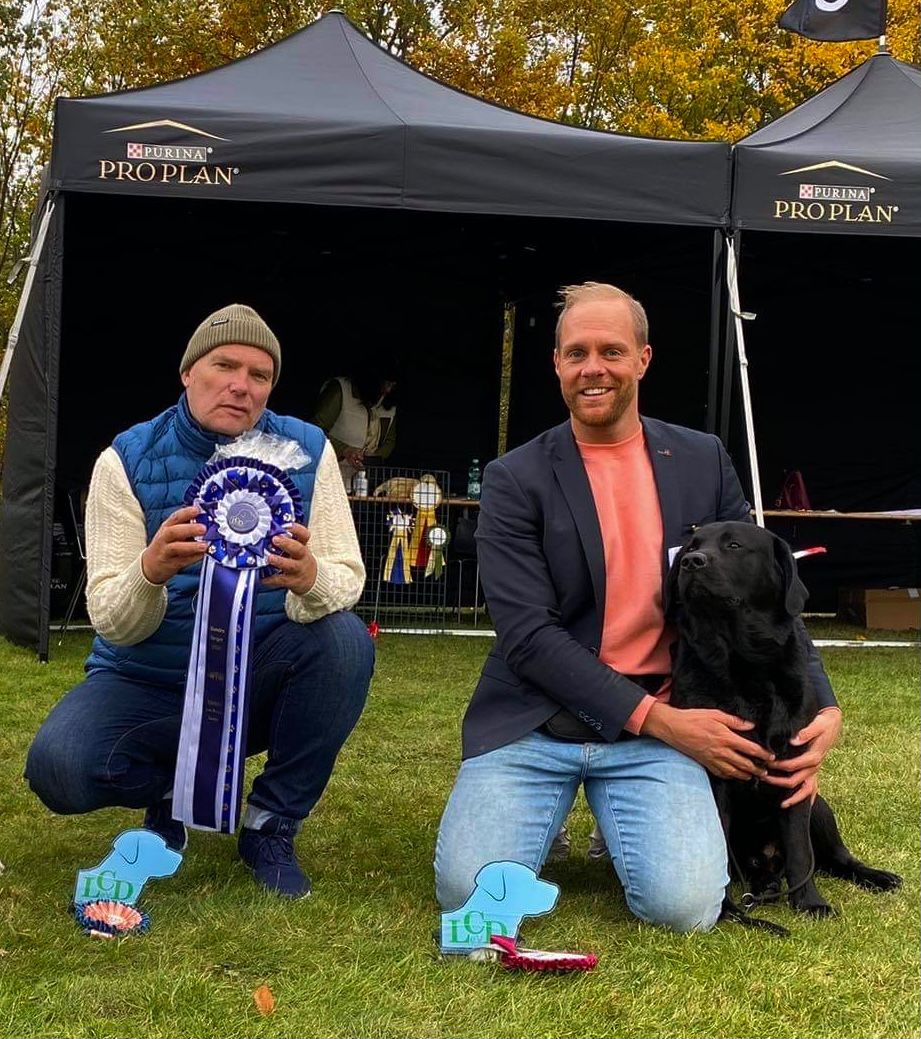 Saturday, CACIB Show Salburg Day 1, Mrs.Bartosova (Sk) judging Labs
Chuck 2nd in Junior
Sheldon 2nd in Open + Res.CACIB
Fitch 1st in Champion + CAC. Finished his Austrian Championship!!!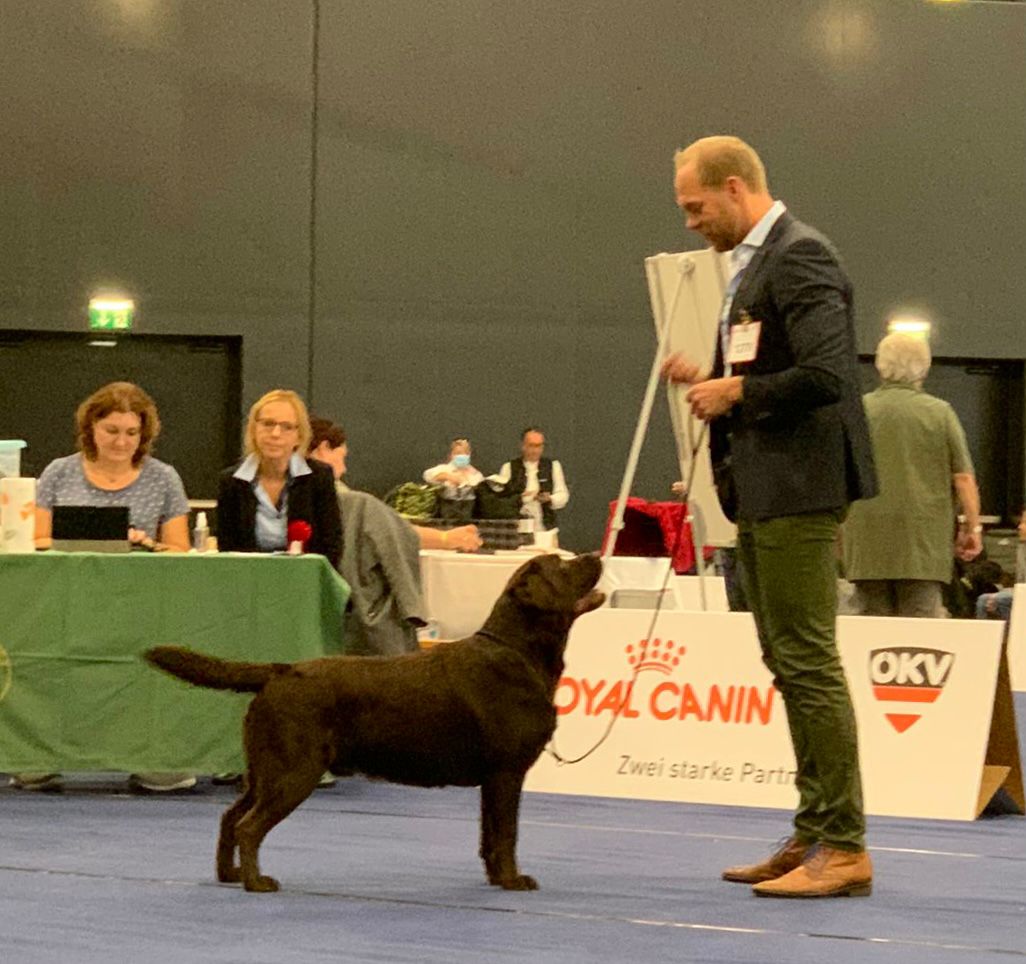 Sunday, CACIB Alpen Winner Show Salzburg Day 2, Mr.Doval (Es) judging Labs
Chuck 1st in Junior + Junior CAC + Alpen Jugendsieger 2021
Sheldon 2nd in Open
Fitch 1st in Champion + CAC/CACIB + Alpen Sieger 2021

3 October
World Dogshow 2021 in Brno/Czech Republic
1st in Championclass (21 entries) + Vice WW'21 for Fitch!!!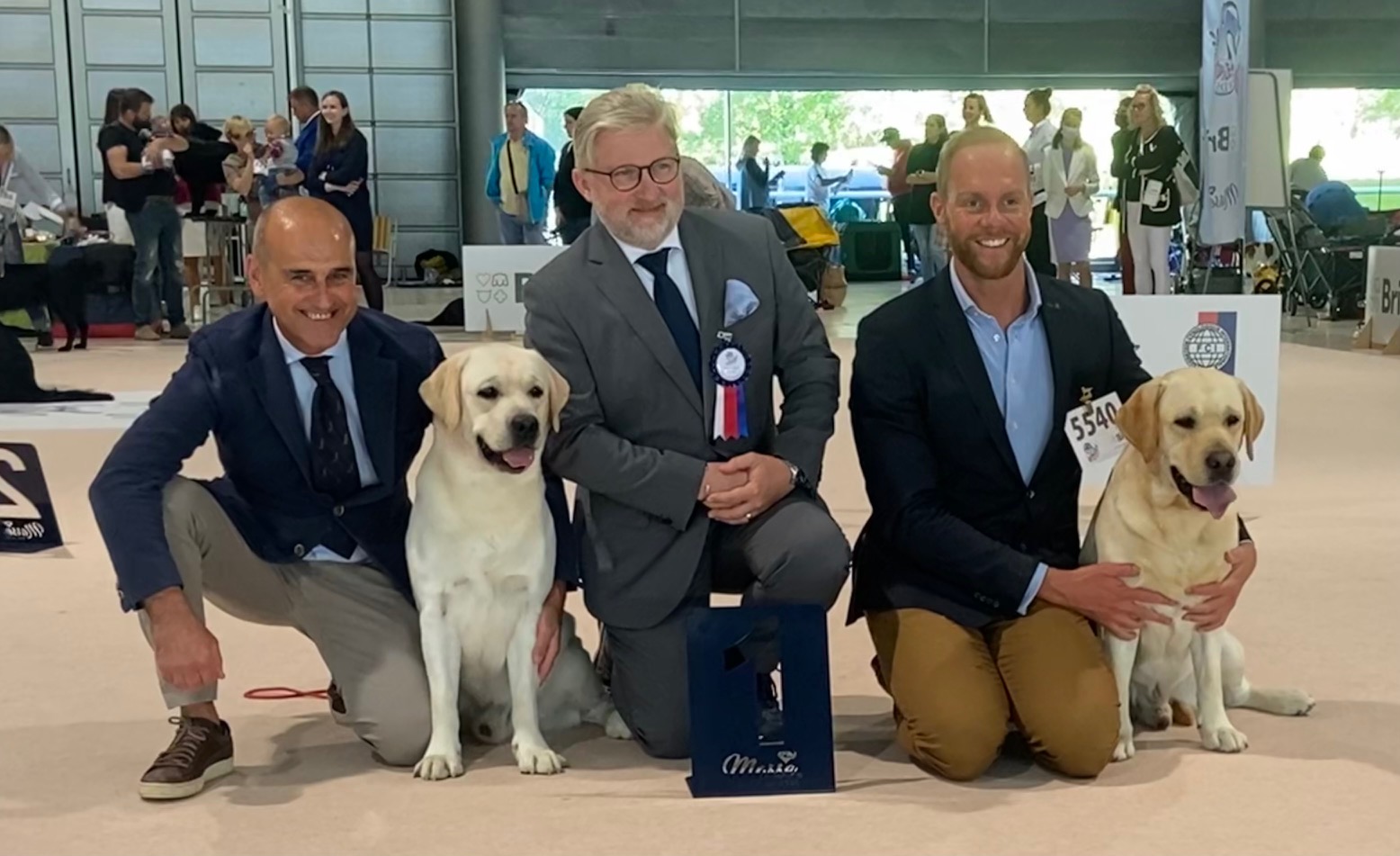 Huge thanks to the judge Mr.Berchtold!

29 August
Mocnys Knoxville
9 March 2014 - 29 August 21
Very unexpected we had to say goodbye to our "one in a million" dog.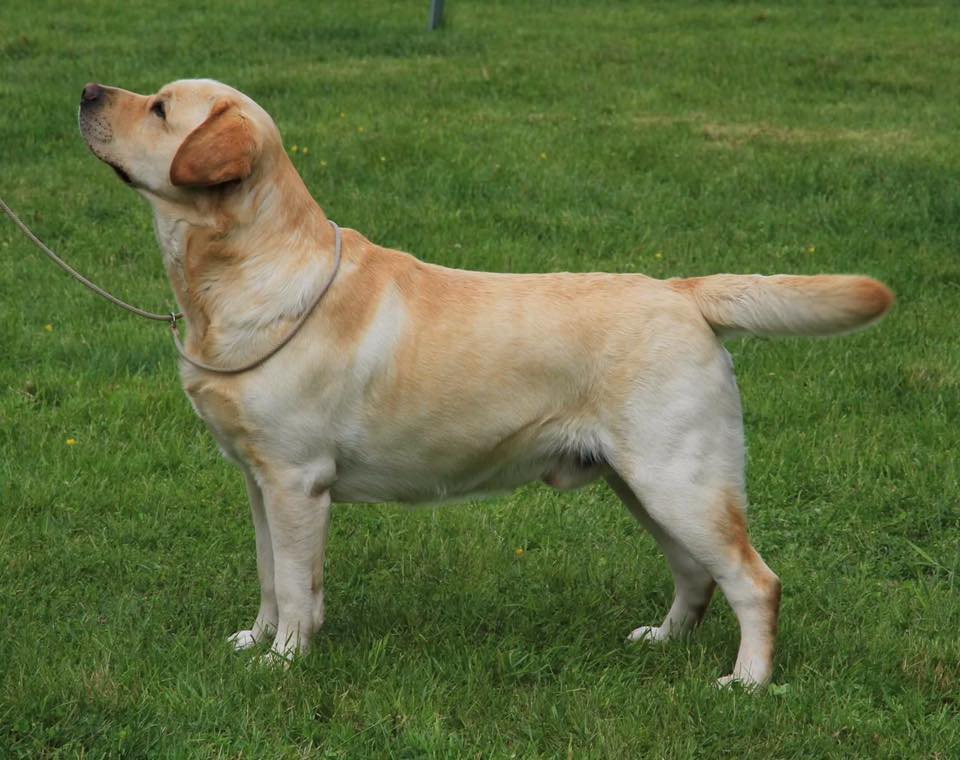 21/22 August 2021
Great showweekend for Sheldon & Fitch!
On saturday Sheldon went BOB and German Winner in Gelsenkirchen! Labs were judged by breed specialist Mrs.Andrea Geller.
In the last few shows, Sheldon has achieved all his points for the German Championship!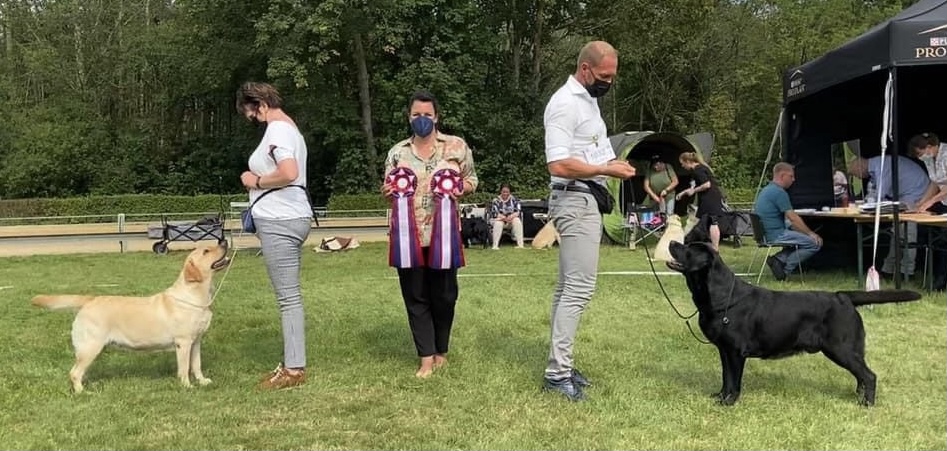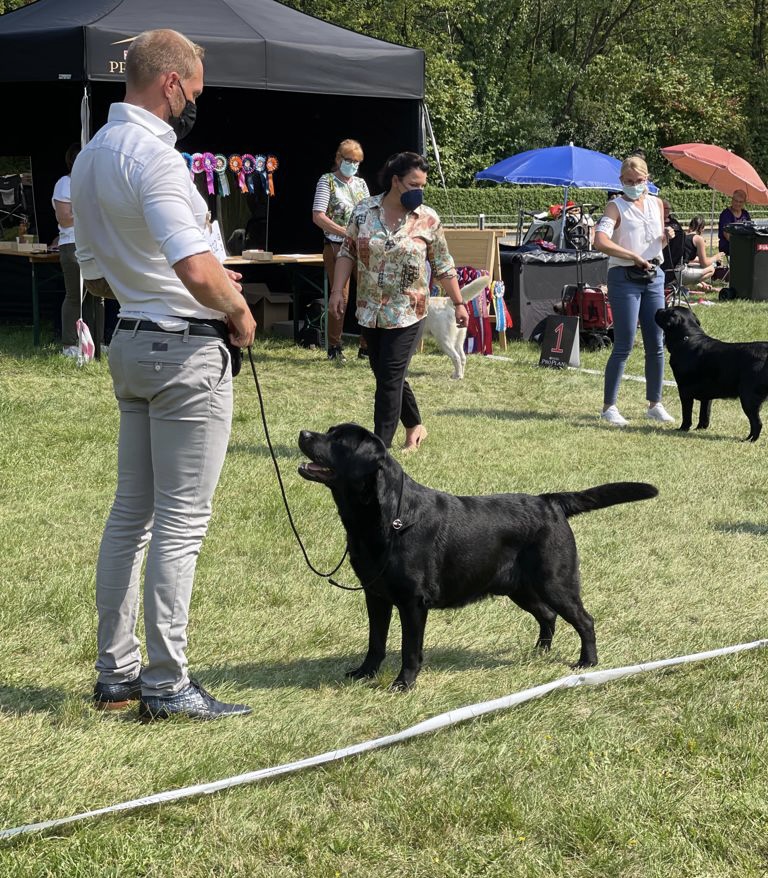 Then on saturday it was Fitch' turn. He went BOB at the International Show in Antwerp. Labs were judged by Mrs Viviane Boesmans.
Fitch finished his Belgian Championship!

7/8 August 2021
Fabulous weekend for our American boy Sheldon, Hyspire Moon Pie!
Back to Back Clubshow in Germany with Tanja Nordhues & Vanessa Malkmus judging Labs.
Saturday: 1st in open (12 entries) + VDH CAC + Best Male + Best of Breed!!!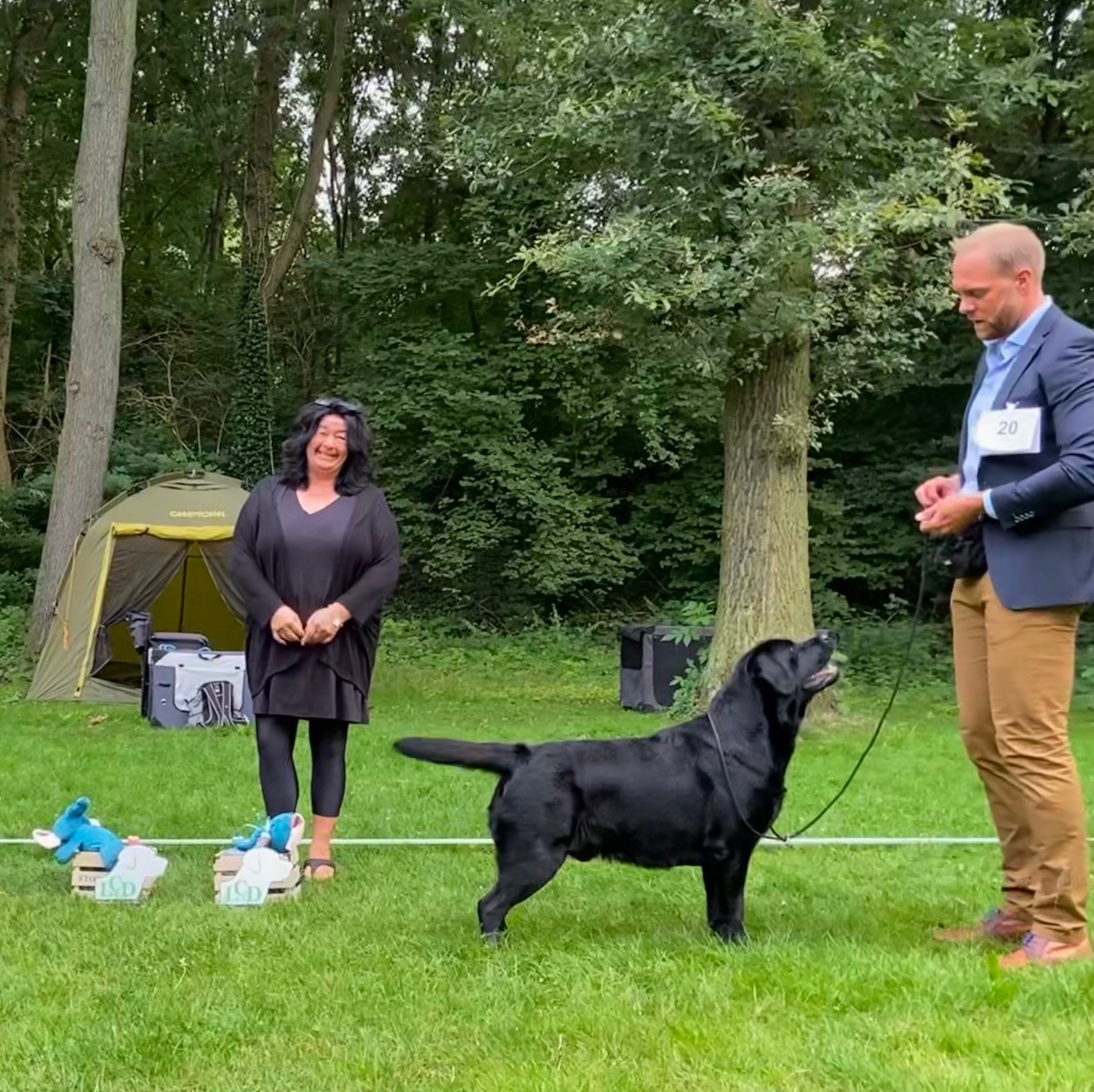 Sunday: 1st in Open (13 entries) + VDH CAC + Res.CAC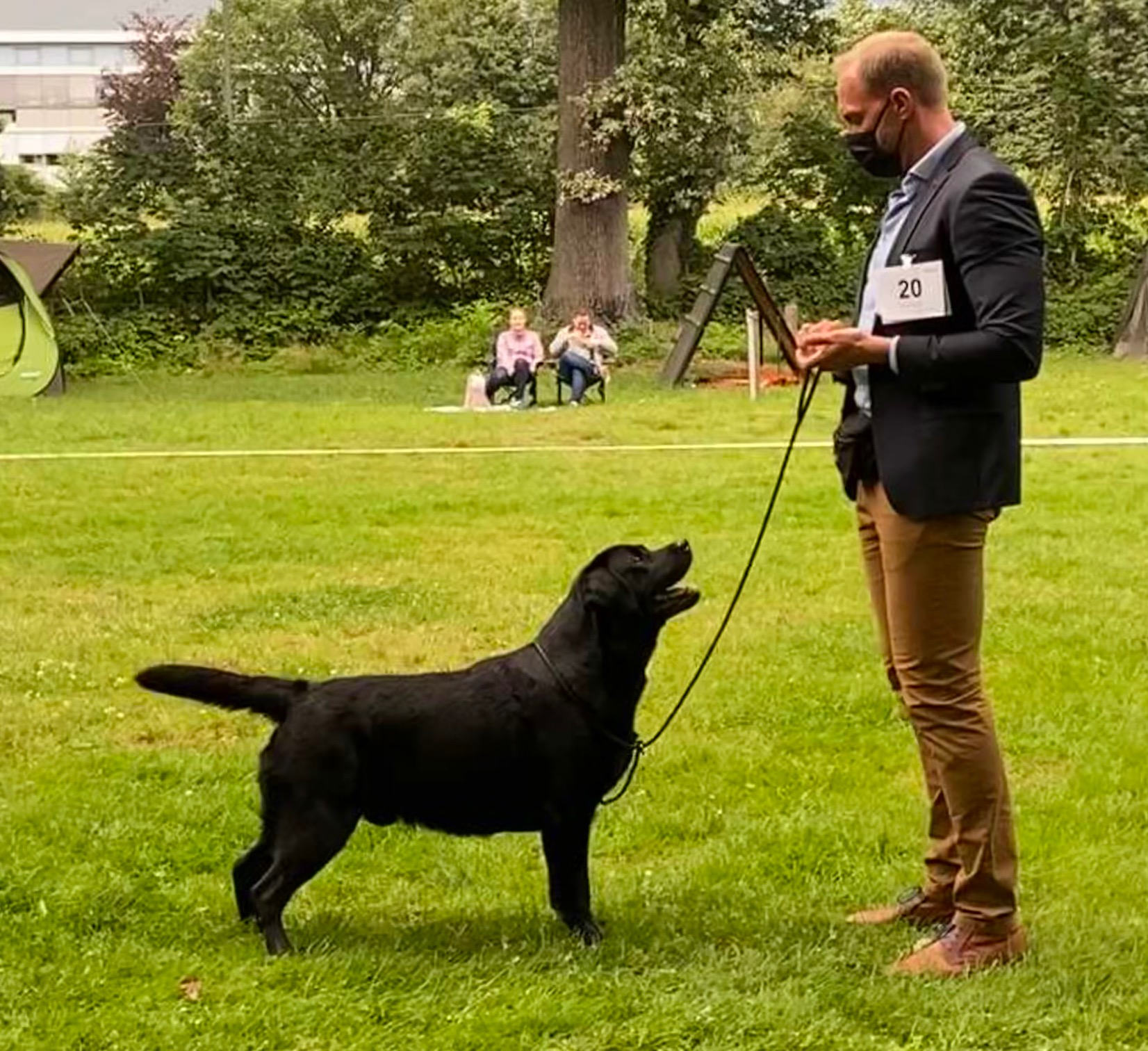 July 2021
Ch.Woefdram's Abercrombie is on a roll!
In one month of showing, Fitch finished his International Show Championship + Danish + Dutch + German VDH + German DRC Championship!
It's like ticking all the boxes now. Huge thanks to all the judges!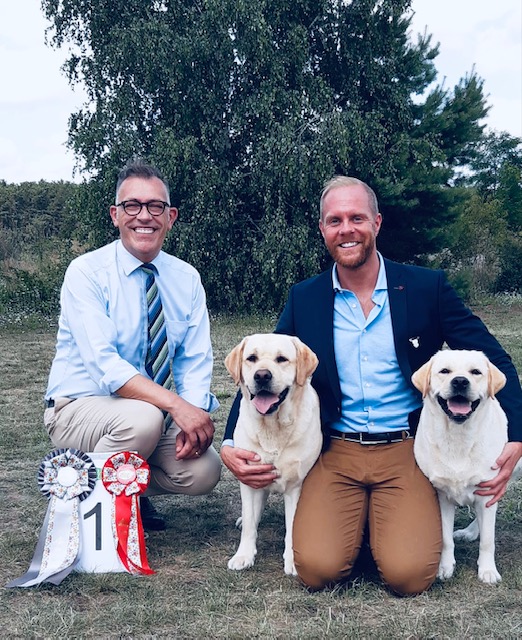 Also, July was a special month for our kennel. 25 years ago, our first litter was born.
Although our focus was on having males in the last few years, never say never when it comes to breeding a litter again!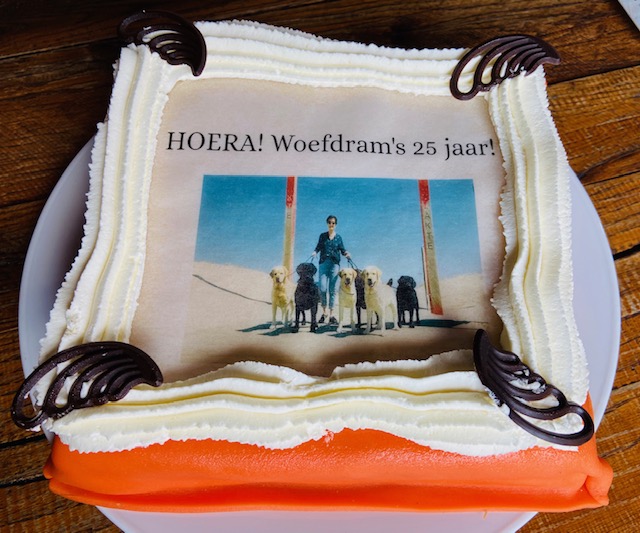 June 2021
Finally, after a long time without shows, our super boy achieved what he deserves at the shows in Vejen/Denmark last weekend.
Best Male + CAC/CACIB + BOB and even BEST IN GROUP on saturday! This is Fitch' 9th Group win (in 6 different countries).
He finished his International Show Championship!
On sunday he won the CAC as well. This was his 3rd in Denmark so he finished his Danish Championship too.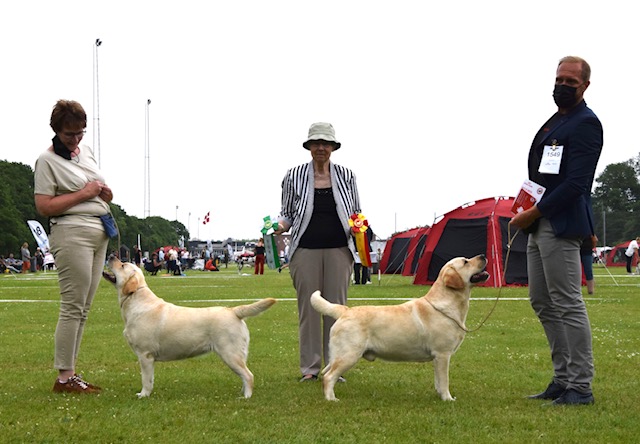 Now known as:
Int.Sh.Ch.DK.Ch.Woefdram's Abercrombie JW'18 NJK'19 BJK'19 DJK'19 ES'19 BWB'19 BS'19
... or simply: Fitch :-)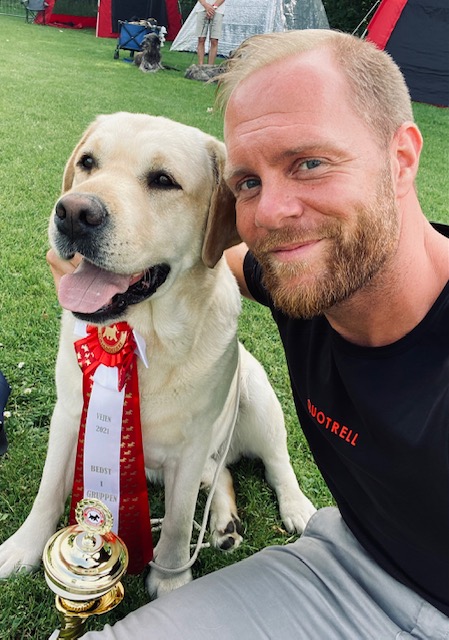 7 May 2021
In the last few days we did some kennelvisits to see Sheldon's offspring. Our American guest produces nicely!
Hyspire Moon Pie (Sheldon) offspring
@ Flanders Pride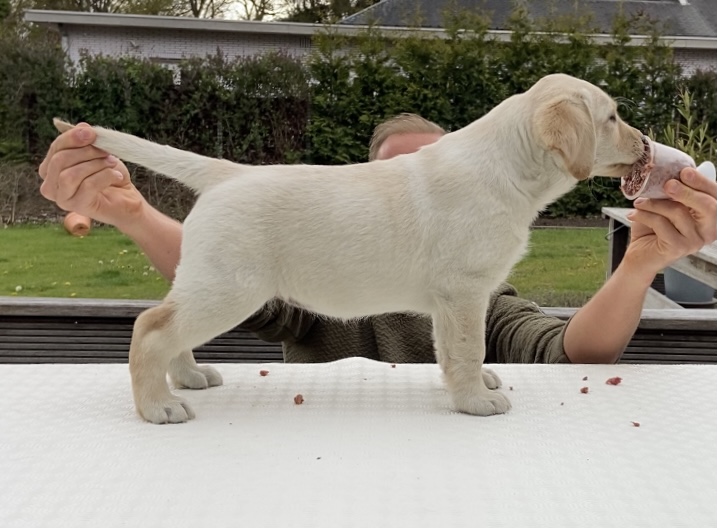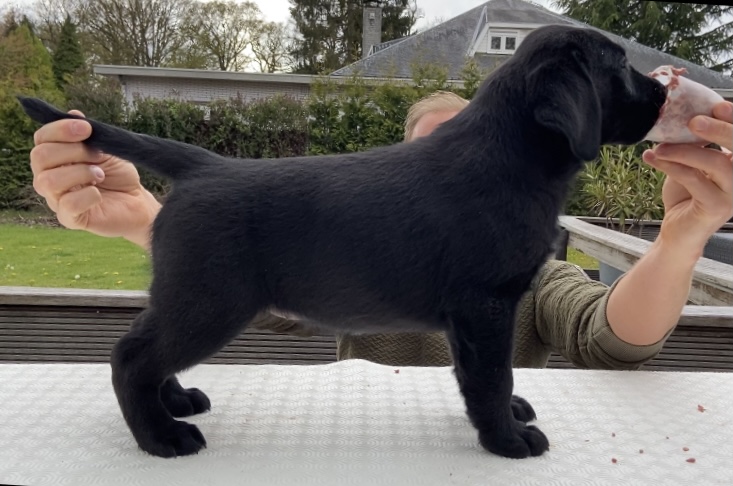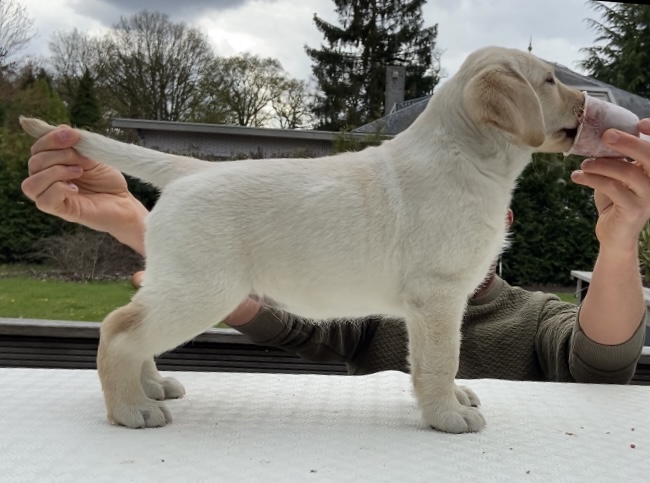 @ Roundwoods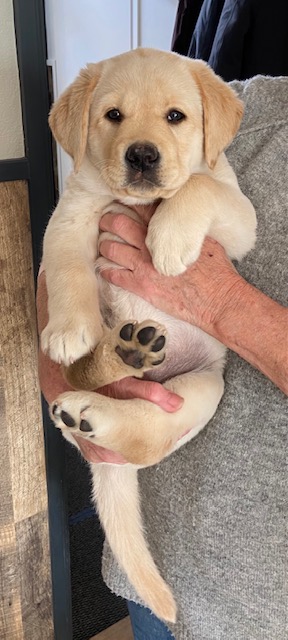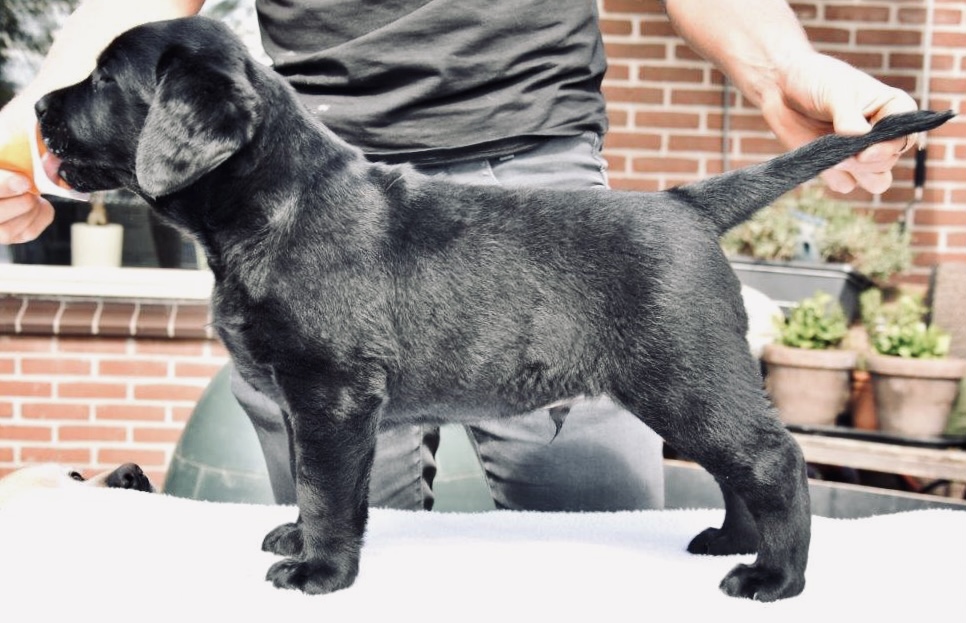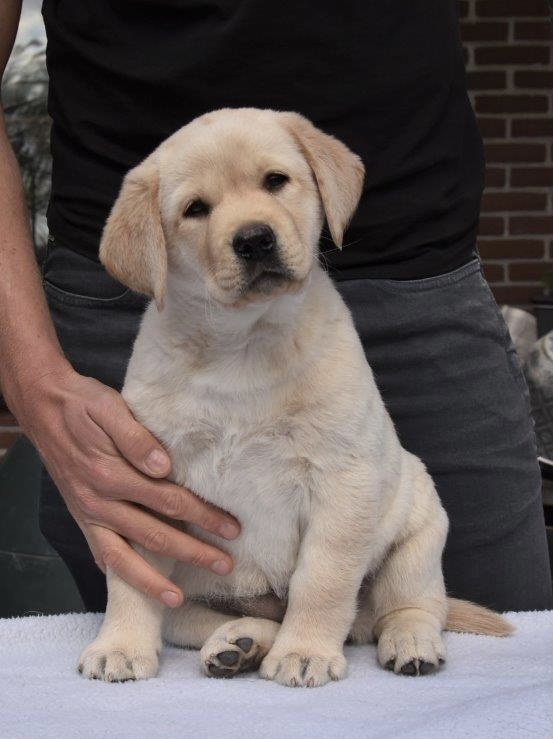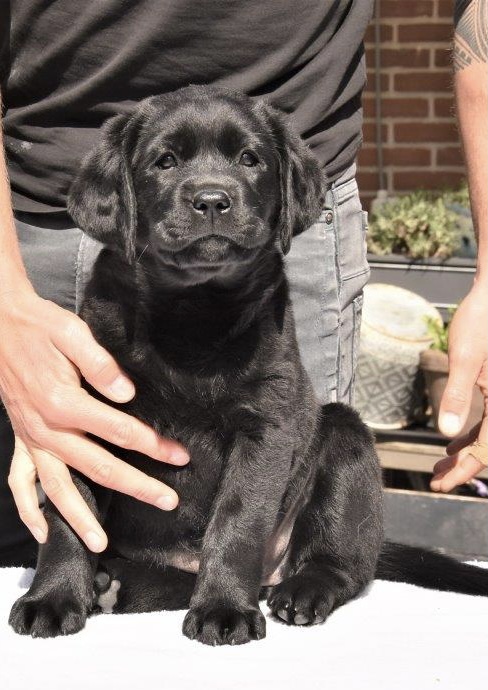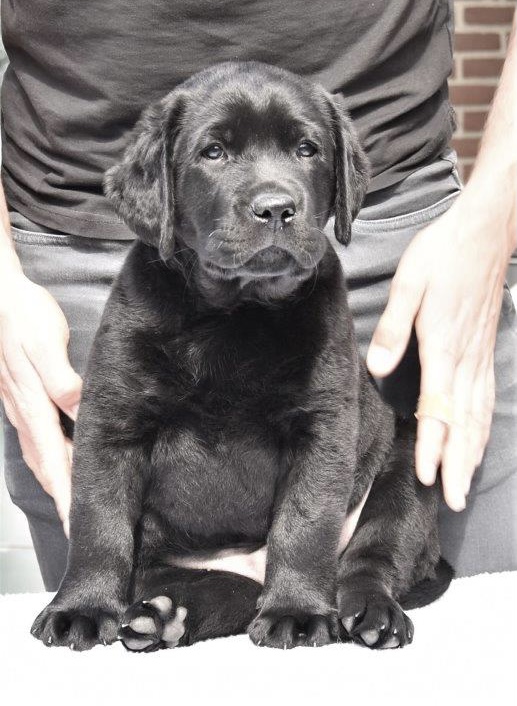 @ Floretty Hof