HD:A ED:0-0 Eyes:Clear

We owe so much to Texa! She has the most perfect character & she is of a beautiful type! Thank you so much Sonia and Liz for this opportunity!
Texa had two litters at our place, one in november 2017 and one in december 2018. From the litter in 2017 we kept 2 super boys: Fitch & Mac!
Her son Fitch won BEST IN SHOW at the Europasieger show in Dortmund in May 2019 out of 7300 dogs!!!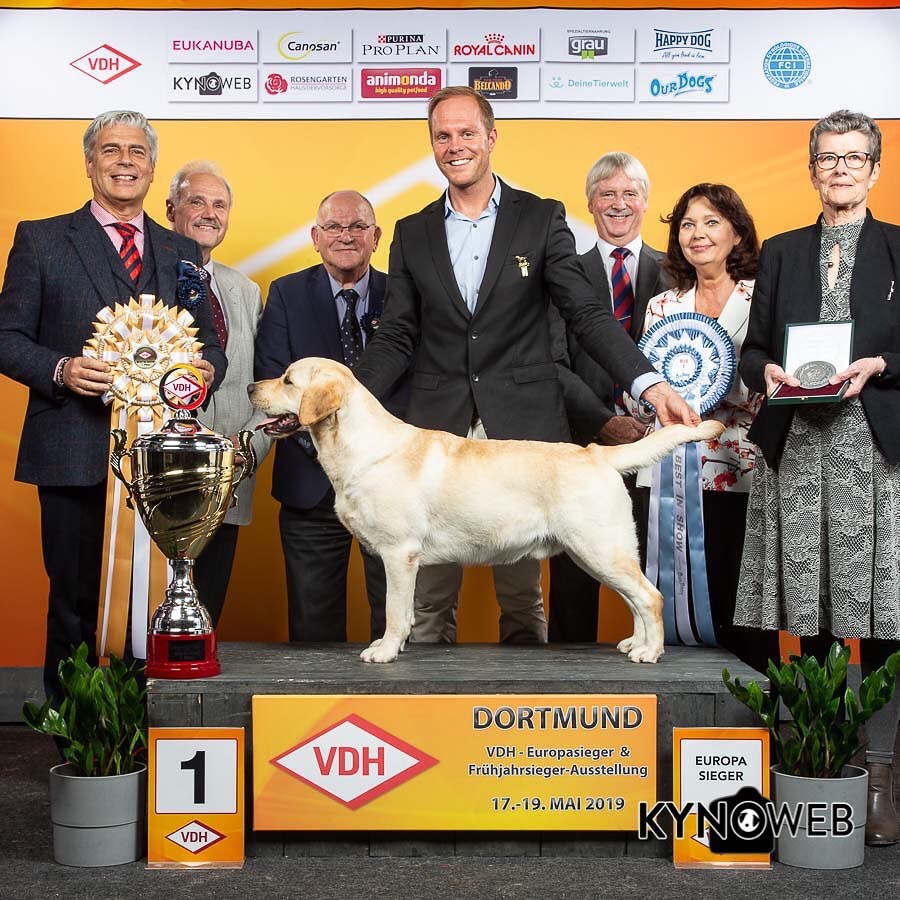 Texa enjoys her "old days" in retirement with her son.